In Person, October 7 at 7:00 PM
According to a recent report released by the FBI, in 2020 hate crimes in America reached the highest level in a decade. Hate crimes targeting the American-Jewish community made up nearly 60 percent of all religion-based hate crimes. To learn more about the situation, our community will host Sarah van Loon to provide an "In-Depth Analysis of the AJC's 2020 Survey on Antisemitism in America" on Thursday, October 7th at 7:00 PM, in-person at the Federation.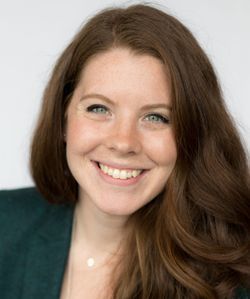 Sarah van Loon, Chicago Regional Director for the American Jewish Committee (AJC) will be our keynote speaker.  In her presentation, Sarah will discuss the report's findings and what they mean for efforts to combat antisemitism both locally in the Midwest and across America as a whole.
In October 2020, the AJC released its first-ever "State of Antisemitism in America" Report. The AJC conducted parallel surveys of American Jews and the general public about antisemitism in the U.S. The report found shocking gaps between Jews and non-Jews in America on the nature and scope of Jew-hatred, as well as a disturbing lack of awareness among Americans about contemporary antisemitism.
Over the past several years, our Jewish community has become quite familiar with the excellent work of the American Jewish Committee (AJC). In the spring of 2019, the AJC hosted South Bend Mayor Pete Buttigieg for an eye-opening trip to Israel though Project Interchange. More recently, the AJC was instrumental in helping the University of Notre Dame Jewish Club with important resources for "Antisemitism Week" on the Notre Dame campus last spring. 
Our guest speaker is uniquely qualified for her position. Sarah van Loon was appointed as the new AJC Chicago Regional Director in August 2021. Sarah began work with the AJC in 2020 as the Director of Advancement & Engagement for the Chicago office, where she focused on growing the broader Midwest region's resources and leadership ranks. Before that, she served as the Director of the Sustaining Fellows at the Art Institute of Chicago. 
In 2017, Sarah was named one of Chicago's "Jewish 36 Under 36" emerging leaders by JUF and Oy!Chicago. Sarah holds a master's degree in Jewish Professional Studies from the Spertus Institute for Jewish Learning and Leadership, and a bachelor's degree from North Park University. 
This event is sponsored by the Federation's Community Relations Committee (CRC) chaired by Barb Lerman.  RSVP's are required for the event. Per our Federation policy, masks will be required for all those attending the event.
Visit TheJewishFed.org/Events to register or call the Federation at (574) 233-1164 for assistance.
Sign up for our Newsletter