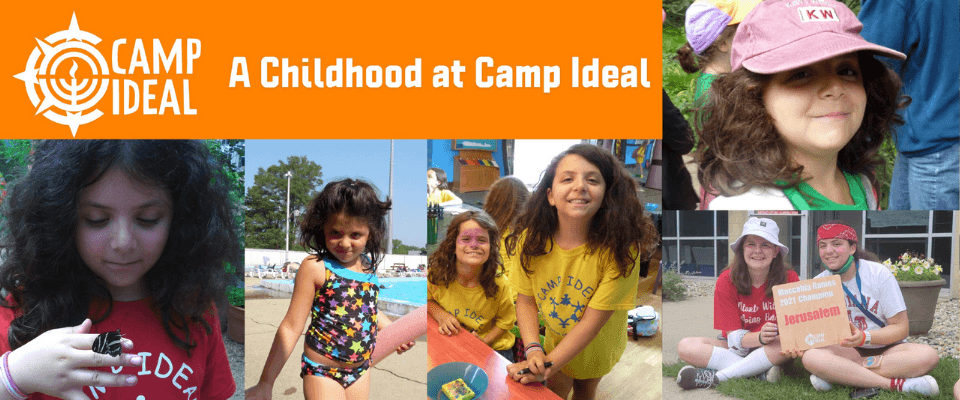 Hi, I'm Eliana Wulfsohn, and I've been going to Camp Ideal for what feels like my whole life. This is my second summer as a CIT (counselor in training), and my 10th summer overall. The first thing I think of when I think of summer is Camp Ideal and it's always been like that, which is why it has made this year very bittersweet.
As fun as it has been and will continue to be, this camp has always been a "for certain" thing that I can look forward to every summer, but after this year it will turn into an "if I have the time" thing among other things I would also like to do. For example, I have a chance to possibly go on a trip next summer which would severely limit my chance to be here, at camp, with all of the friends that I've made over the years. That is one thing that is truly amazing about this camp, it's so easy to make friends and just have fun with them. Summer here would always provide a chance to get closer to people I already knew, and to get to know them better.
I have made so many bonds, with great memories, that I definitely hope will last for years. The majority of my best memories at camp have happened within the past two years. There have been so many different learning opportunities and experiences while being a CIT here, one of many being that last year, in the summer of 2021, I was given the opportunity to plan the day and be a team captain for Maccabia Day. This is a very big day at Camp Ideal that is looked forward to by campers in the weeks prior. Also over this year and last, along with being able to plan Maccabia Day, I have not only learned how to, but have planned multiple of my own individual activities and even got to lead them.
This is also huge for me because if you knew me even as little as less than two years ago, you would remember me as being shy and somebody who would not be able to get up in front of a group to talk, let alone lead an entire group of campers in an activity.
I do honestly owe my ability to now be okay with doing that and not feeling as anxious doing so, to the camp staff and my other CITs. I definitely will miss all of them a lot when I leave.
Eliana Wulfsohn
Community Contributor