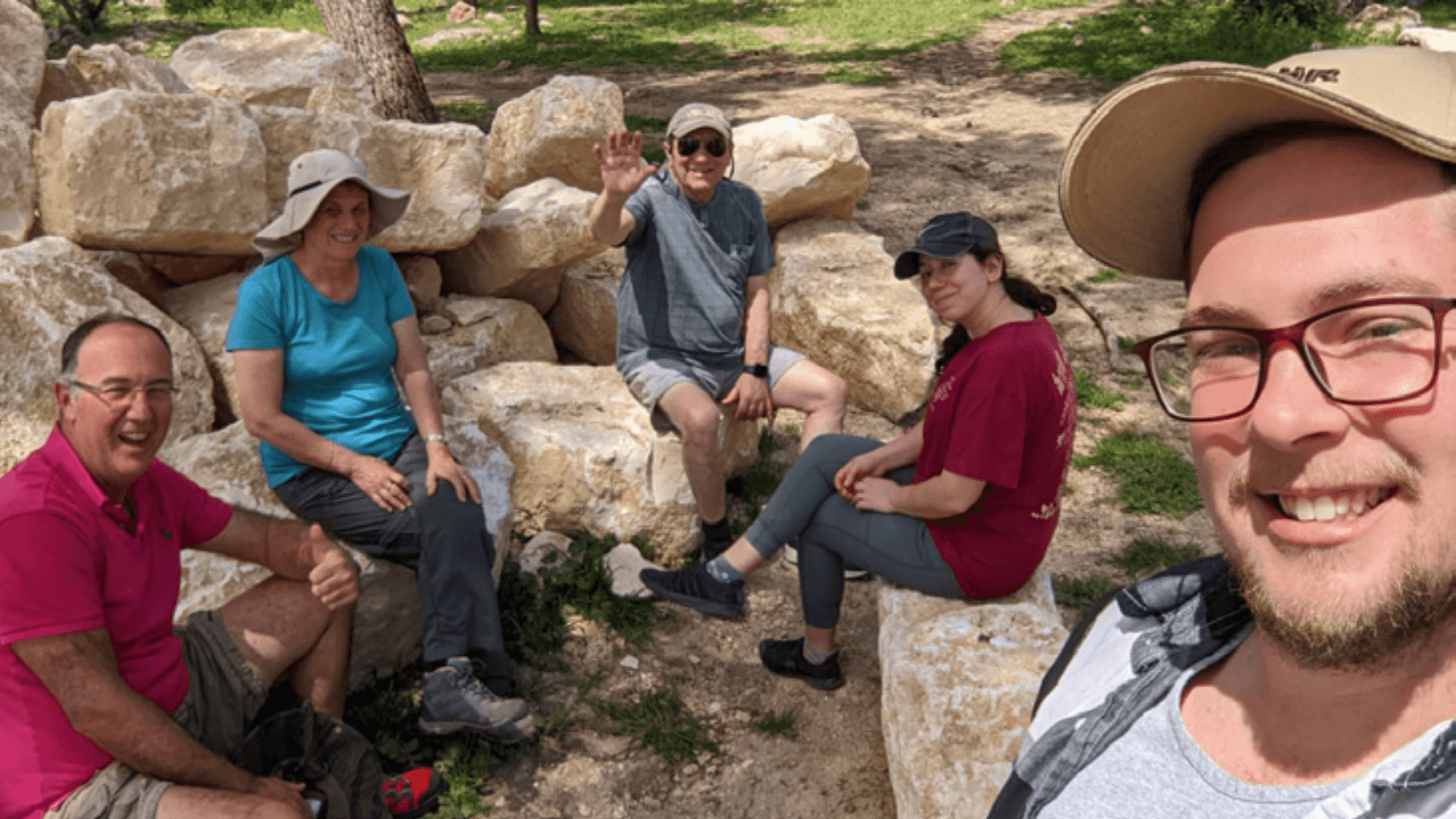 Writing this article while in Israel made everything I wanted to say about May feel minuscule. How could I talk about the Spring in Indiana while I was driving through the full bloom of the Golan Heights in 80-degree weather!? Shirlee and I took some time to visit family that we haven't visited since the deepest times of COVID, meaning there were those close to us we hadn't seen for at least half a year before that! On the plus side, when we flew to the US, there were 18 people on our flight. However, it also meant that our goodbyes were often only done over the phone. In addition, due to COVID, we haven't seen Shirlee's family since we were married in 2020!
It has been great being back, even for a short while, and be reminded what a large part of our job here in South Bend is all about. Helping those who are in search of a personal relationship with Israel is an honor. Helping those who don't understand Israel, or don't take the time to on their own is a duty. The personal connections I have made in Israel since I moved in 2009 are what allowed me the privilege to get to know Israel intimately. The Jewish Federation will hopefully soon be the place that helps our community make those connections for themselves as well. My small part in this dream for now is working on bringing Israeli Counselors to Camp Ideal this summer to give our Campers another personal connection with the Jewish Homeland.
While the weather may leave much to be desired, I am still looking forward to returning to South Bend for all of our programs in May, including our huge Yom Ha'aztmaut celebration that I know Shirlee worked hard on for quite some time coming right up on May 1st! Just the beginning of a Summer packed with programs such as Camp Ideal (which you have until the end of this month to register for), a "Jews in Canoes" trip for the whole community, a big SaBaBaH program the gang is putting together, and more to be announced! Let's just put it this way, there will be plenty for everyone, so open those emails and check out our social media! I am also excited to invite our Lunch n' Learn crowd to Camp Ideal this Summer for a picnic and Israeli dancing with the campers!
Ni'traeh Ba'karov!
(See you soon!)
Dan Ravitch
Programming Director
574-233-1164 x1819
[email protected]