Our spring Film Festival will run virtually, May 10 - 13. Films will be available for streaming all three days.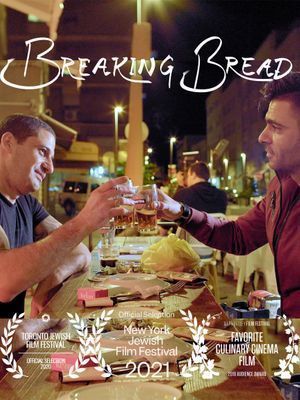 Breaking Bread 
Directed by Beth Elise Hawk, 2020
Not Rated
Length: 86 min
Country: Israel
Language: English & Hebrew w/English subtitles
Dr. Nof Atamna-Ismaeel – the first Muslim Arab to win Israel's MasterChef – founded the A-Sham Arabic Food Festival, where pairs of Arab and Jewish chefs collaborate on exotic dishes. A film about hope, synergy, and mouthwatering fare.
The Invisible Line: America's Nazi Experiment
Directed by Emanuel Rotstein 2020
Not Rated
Length: 53 min
Country: Denmark, Germany, USA
Language: English
The documentary tells the story of The Third Wave, an experimental social movement created by history teacher Ron Jones in 1967 to explore how the German population could accept the actions of the Nazis. His daring social investigation succeeded beyond his wildest expectations, creating a fascist state on campus spiraling out of control.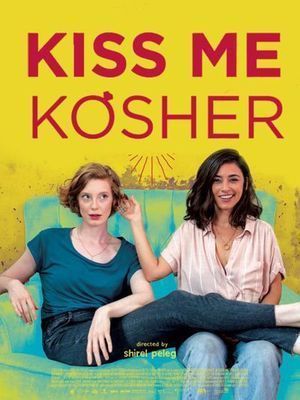 Kiss Me Kosher 
Directed by Shirel Peleg 2020
Mature Audiences
Country: Germany, Israel
Language: Arabic, English, German, Hebrew w/English subtitles
A love story between clashing cultures and their families, KISS ME KOSHER is a romantic misadventure crossing all borders. Upon meeting, their two families immediately collide over a shared historical past and the prospect of a combined future. Now it's Shira's fiercely independent, sardonic grandmother Berta's turn to test the very limits of love, conflict and circumstances.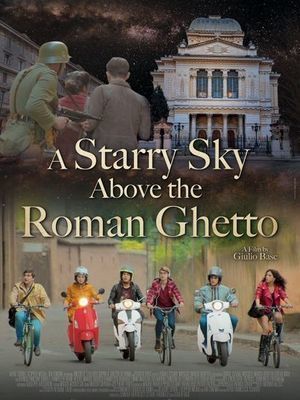 A Starry Sky Above the Roman Ghetto 
Directed by Giulio Base 2020
Not Rated
Length: 100 min
Country: Italy
Language: Italian w/Eng subtitles
The discovery of a puzzling photograph sparks a student to probe the history of Rome's Jewish ghetto and the fate of a little girl, in this Italian teen drama interlacing past and present. This talented ensemble injects youthful energy into this inspiring interfaith story about the importance of memory, coexistence and reconciling generational frictions.
 
---

2021 Funding Provided By Our Community Partners
Studio Moguls
Executive Producers
Directors
Popcorn Sponsor
Actors
Cullar & Associates PC, CPAs

The Consulate of Israel to the Midwest
Agents
Rabbi Karen Companez & Howard Steinberger

RW Freel Heating & Cooling
Film Fans
Charles & Carol Rosenberg

Mina Gardner & Wayne Gleiber

Susan Blum & Lionel Jensen
Additional Funding Provided By
Additional Funding Provided By
---
Special Thank You to Our Committee Members
Sign up for our Newsletter