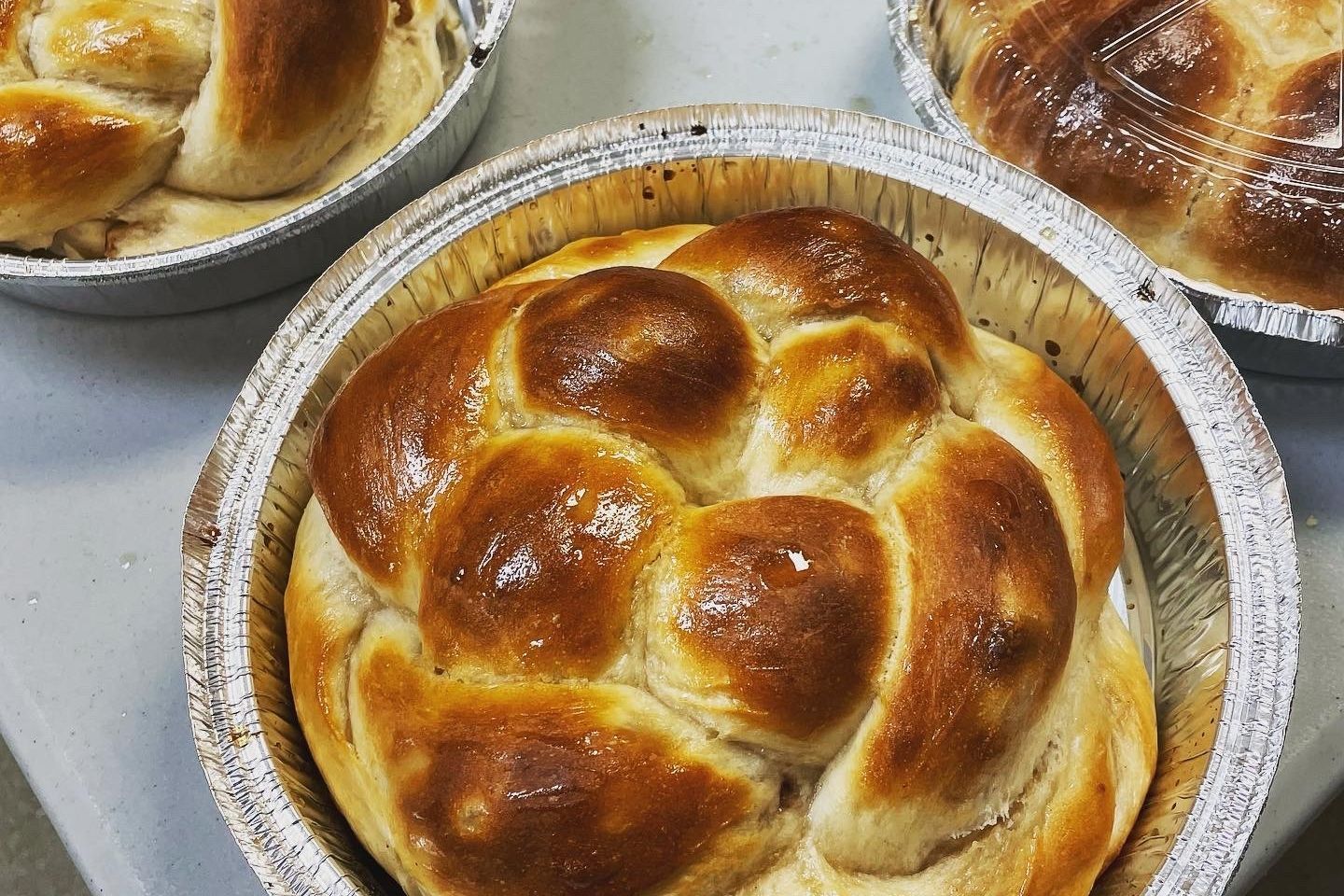 Dough
2 C strong white flour
2 tsp instant dry yeast (1 sachet)
½ tsp salt
2 tbsp sugar
3 tbsp olive oil
2/3 C warm water
Filling
2 large green apples
1/3 cup chopped dates, or raisins
1/4 cup brown sugar
2 tsp granulated sugar
2 tsp cinnamon
pinch of salt
1 tsp ground ginger
1/4 tsp nutmeg
1 tsp vanilla extract
Instructions
1. Add all dough ingredients to bowl and mix until combined. Knead briefly until dough comes together and set aside.
2. Peel and dice apples into small pieces. Add apples and other filling ingredients into the bowl mixing together.
3. Divide dough into 4 or 8 pieces depending on the size challah you would like to make. Roll into strands.
4. Flatten each strand of dough using your hands or a rolling pin.
5. Scoop a portion of filling into a row down the middle of a strand of dough. The filling will produce a liquid from the apples at the bottom of the bowl. Avoid scooping up any of this liquid with the filling. If the dough is wet it will not want to stick and seal. Now pull up the edges of the dough and pinch them together to seal the seam. Repeat with all strands.
6. Braid Challah and allow to rest for 10-15min.
7. Bake at 350 F for 20-25 min