Looking for a safe empowering camp experience for your child this summer? Look no further than Camp Ideal! For over 60 years we have been dedicated to a pluralistic experience exploring community values while also offering exciting workshops that stimulate creativity and leadership. Camp Ideal has a commitment to provide a fun, safe, enjoyable, and growth-filled summer experience for children of all religions. Join us this summer!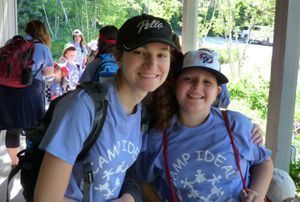 Our Camp's Story
Camp Ideal is an exceptional summer day camp program for all children entering Kindergarten through 7th grade. Camp operates for 6 weeks of the Summer running from 9:00 AM - 4:00 PM, with early and late care options available. We offer a sibling discount for families sending multiple children to Camp Ideal as well as discounts for those signing up for full or half Summer sessions. The Camp Handbook can be reviewed here.
Campers participate in activities such as arts & crafts, music, baking, sports, Zumba, drama, dance, nature activities with St. Joseph County Parks Department, theme days, intergenerational lunches, and much more. Our campers also take field trips to fun and educational venues in Michiana, like Fernwood Botanical Gardens in Niles,  and Four Winds Field, home of the South Bend Cubs.
COVID-19 & Camp Ideal
We understand the spread of the coronavirus (COVID-19) is on your mind as the Summer camp season approaches. While we are hopeful that camp will continue uninterrupted, we know that this is no guarantee and want to assure you that the health and safety of our community is our priority. » We plan on following all safety guidelines to ensure a safe camp experience. » Should anything change due to COVID-19 related circumstances or you deem camp unsafe we will offer a 100% refund of all tuition and registration fees.
---
Camp Staff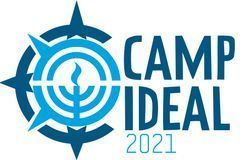 Additional counselors are hired from within our community based on the number and needs of the campers enrolled to ensure a safe and structured summer. Specialists often join us for programs such as art, music, and sports, to provide a variety of experiences for our campers.
Sign up for our Newsletter