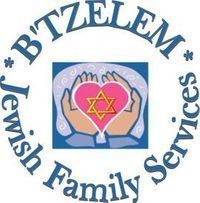 Jewish Family Services (JFS) is a human services agency operating within the Jewish Federation that provides crucial aid and support to the Jewish community. Our mission as a human service agency is to strengthen and preserve life in the Jewish community through every stage of the life cycle. JFS provides a breadth of services and referrals for services we cannot manage, with the goal of helping people in difficult times get back on their own feet.
In the last year we provided:
Food Cards

Gas Cards

Interest Free Loans

Medical Visits

Driving

Shopping Trips
Who Can We Help?
We serve Jewish individuals and their families within the larger community by providing social services, referrals and educational programming.
We strive to enrich the whole person, enhance the whole family, and empower the whole community. Complete the form below or call 574-233-1164x1806 and a JFS staff person will be in touch as soon as possible; normally within 1-2 business days.
---
What We Can Help With
JFS Food Pantry
Providing assistance through providing food and gas.
Financial assistance
Limited funds for unexpected financial needs in the form of interest-free loans or gifts, following an application process.
Assessment & referral services
Jewish Family Service provides case management services to individuals experiencing life transitions, emergency situations, and more.
Wellness checks & Senior Services
To connect with Older Adults and assess basic needs as well as provide a friendly point of contact add assistance with necessities.
Transportation
Individual rides to medical and social service appointments.
SHIP navigation for Medicare
Trained staff provide state health insurance program advice.
Volunteer Opportunity
Volunteer to give back and help others in the community.
---
Confidentiality within Jewish Family Services
The trust between our clients and JFS is the basis for our success.  All transactions and discussions are protected by the highest professional ethical standards of client confidentiality.