The Jewish Federation is dedicated to facilitating ongoing conversations about the Holocaust, and how, through continued education, we can work towards ensuring that it is not forgotten or repeated. 
---
Educational Resources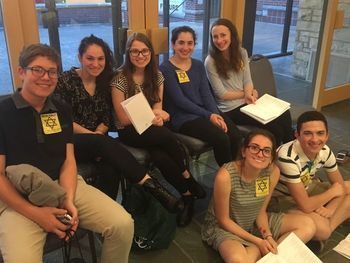 In addition to its own programming, the Jewish Federation is proud to serve as a resource for the broader Michiana community. By working with educational and non-profit organizations we provide the support to develop Holocaust Education curriculum and programming. Through speakers, educational materials, and partnerships with national organizations, we work to create impactful and relevant outreach to ensure a greater social understanding of the devastation of the Holocaust and its origins in antisemitism.  
---
Additional Resources
In addition to books and films in our lending library we recommend these additional resources:
For more information on Holocaust education and the resources we can help provide, email us at [email protected] or call 574-233-1164.
Past Event Photos