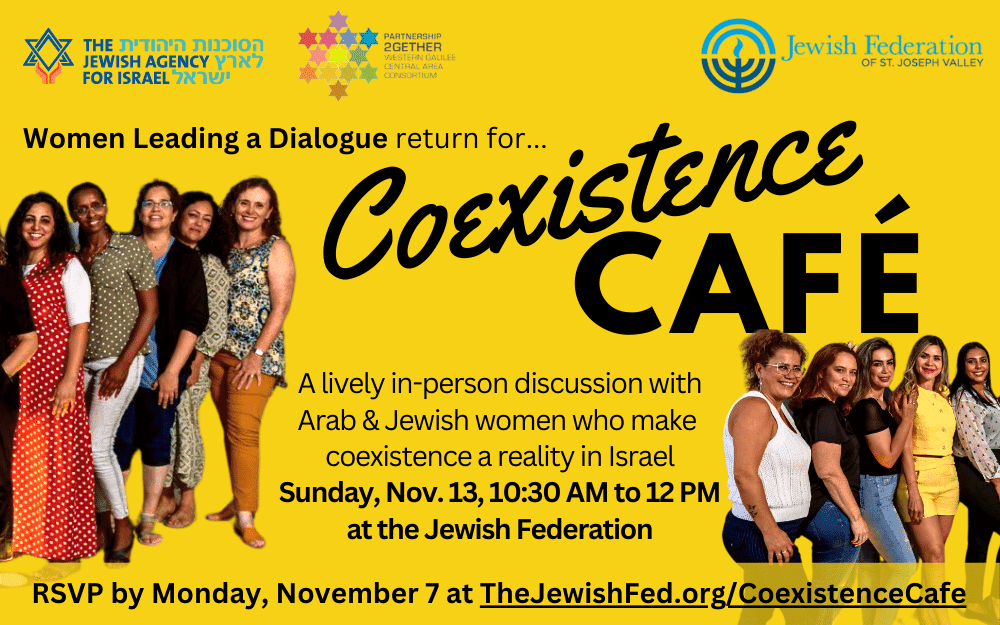 Turning leaves, one of the few things you don't see on a fall trip to Israel. It is good to be home after a three-week mission to our Partnership regions of Budapest and Acco/Matei Asher. The goal of this trip for us was to make personal connections with communities within our partnership and especially those in Hungary. What we got from the trip was so much more.
Our partnership will be celebrating 25 years this year, a nice number to go along with Israel's 75th anniversary. This first meet up since the beginning of the pandemic meant a lot of new faces, but plenty of familiar faces as well. I have been a part of the partnership family ever since I moved to Israel, and through these connections, I have always had a second home in Israel if I needed it. However, now the same can finally be said about Budapest as well. Shirlee and I had so much we wanted to share with you but had to choose just a few details for this format, though I encourage you to reach out to us if you would like to hear more.
The skeletons of Jewish life one expects to find in Eastern Europe have been resurrected through a renewal of spirit and body in Budapest. A place where few know its unique Jewish background, and I for one was astonished at how inclusive the city is when it comes to Jewish culture. It was hard to find a street in the center of town that didn't have a kosher market, a Jewish art store, or Hebrew for that matter. Even the wifi password was "Mazal Tov" at the first restaurant we ate at with my family before the delegation.
We toured one of five Jewish schools in the city and were guided by two Juniors in high school who were proficient in Hebrew and Jewish canon. One even was awarded top in the country at the annual Tanakh knowledge competition and flew to Jerusalem to make it in the top 30 worldwide! Budapest also has a Jewish Library that survived the war and a rabbinical assembly that is an accredited university. After this trip, we continued with what was named "The Kramer Council Extension," so named after Lisa Kramer, who passed rather recently after a fight with cancer. We got to hear much about her work with Partnership as we raised a glass to her one evening with many of the participants who knew her.
We traveled for three days around the Partnership community and were privileged enough to see what our communities funding and support go toward. We visited with members of the Sliding Dor program for Second Generation Holocaust Survivors, who have been meeting online with members of our community for years now. We also toured the art high school of Kabri and spoke about potential opportunities to work together in the future. One extremely important meeting we had was with Russian and Ukrainian refugees who had been living in Kibbutz Yechiam for the past six months, many of whom still had family trapped in their home countries. What was most important for us to learn was how many Russians had been displaced by the current war, and that it wasn't only Ukrainian Jews who were in need
of support.
Two of our close friends, Hédi, who until recently was "the" Hungarian staff member through Partnership, and Ishtivan, who volunteers primarily with the young adult programs in the Jewish community, took extra time to visit with us after the delegation. Shirlee's father, Yacov, came back with us to Budapest before flying back to South Bend, and was truly touched by the change. You see, he had visited the city in the 80's, back when it was still under Soviet control, and described to us the ruined synagogues and derelict Jewish plots. Since then, the country has taken a new stance, helping to reclaim Jewish land lost during the war and communism, and supporting their reconstruction.
We have much work to do in our community, to ensure our Jewish heritage is not forgotten. I encourage you to join us at one of our many events coming up this month, and as always, my door is open to speak about programs you would like to see at the Federation.
Dan Ravitch
Programming Director
574-233-1164 x1819
[email protected]
Shirlee Greenwald
Israel Program Director
574-233-1164 x1807
[email protected]