Women's Challah Bake, with special guest Rivki Silver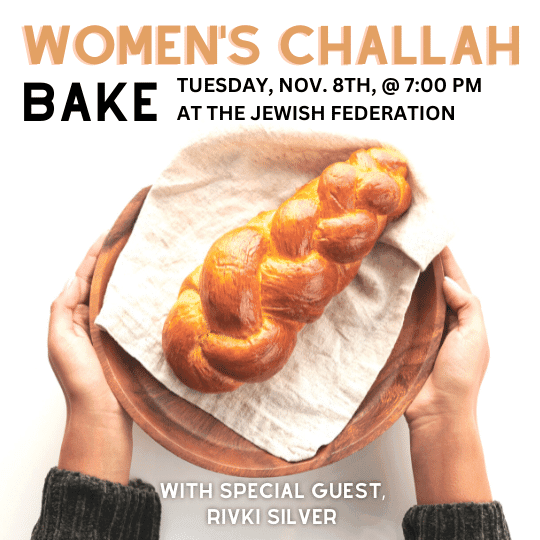 This event is being organized for women in our community by Shani Kramer, on behalf of the Jewish community.
$15 early registration or $18 at the door for a set of ingredients to make 2 challot. Registration fee can be paid digitally via Zelle to Shani, or with a check made out to the Federation with "Challah Bake" in the memo.
Featuring music & talk by Rivki Silver, of the Deep Meaningful Conversations podcast. A regular contributor to Family First magazine, her writing can also be found on many popular Jewish websites. An engaging public speaker, she has spoken for high schools, seminaries and Project Inspire. She holds a degree in music performance and has performed internationally with orchestras, chamber ensembles and bands, and these days plays piano for events at all day schools in Cleveland, where she lives with her husband and children.
Questions, or to sponsor the event in memory of a loved one, please email kramershani@gmail.com.