Little Children, Big Feelings - a PJ Library Event for Families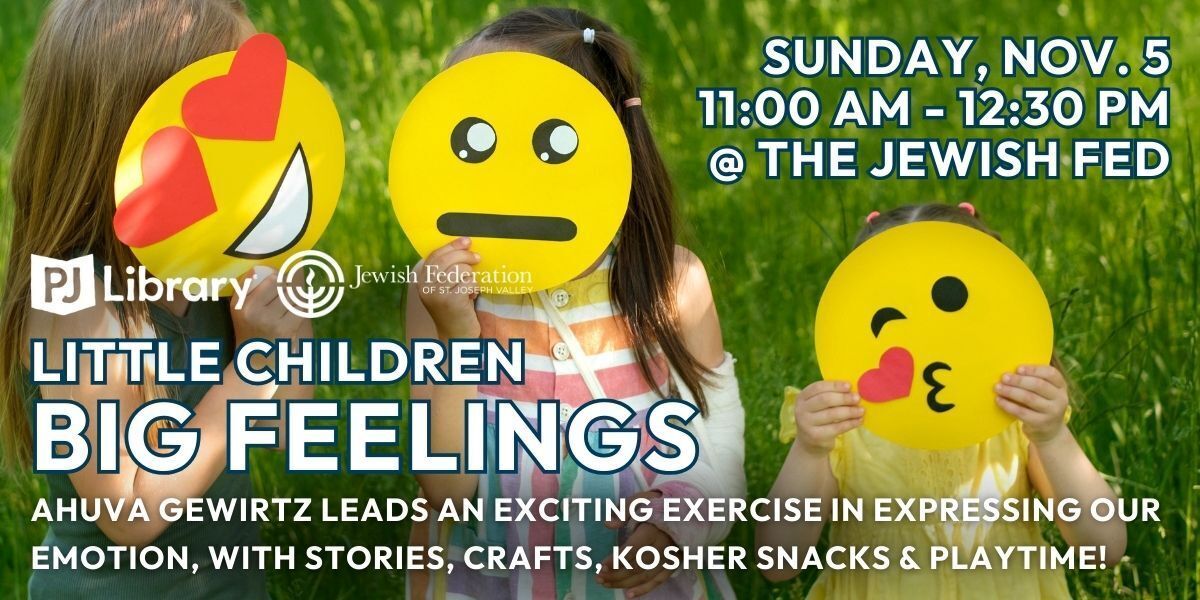 Kids and families are invited to join PJ Library at the Jewish Federation for an exciting exercise in expressing our emotions, with stories, crafts, kosher snacks and playtime! The program will be led by Ahuva Gewirtz, a preschool teacher at South Bend Hebrew Day School, with a background in child psychology.
Plus, our first ever PJ Library Book Swap! Bring in any PJ Library books you'd like to share with your friends, then choose from our collection of books to take back home!