Understanding Israel's Election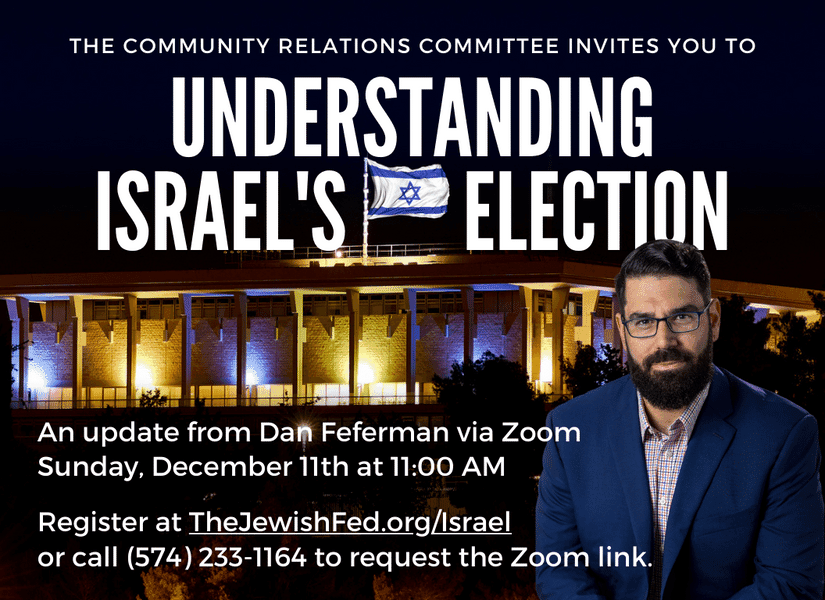 An update via Zoom on Israel's recent election from Dan Feferman.
Dan Feferman is the Director of Communications and Global Affairs at Sharaka, an NGO that works to build people-to-people peace between Israel and the Arab world. He is also a Fellow at the Jewish People Policy Institute in Jerusalem. Dan is a Major (res.) in the Israel Defense Forces, where he served as a national security analyst in the IDF General Staff; as a special assistant to the Deputy Chief of the General Staff; and a commander in a unit of the IDF Military Intelligence Research and Analysis Division.