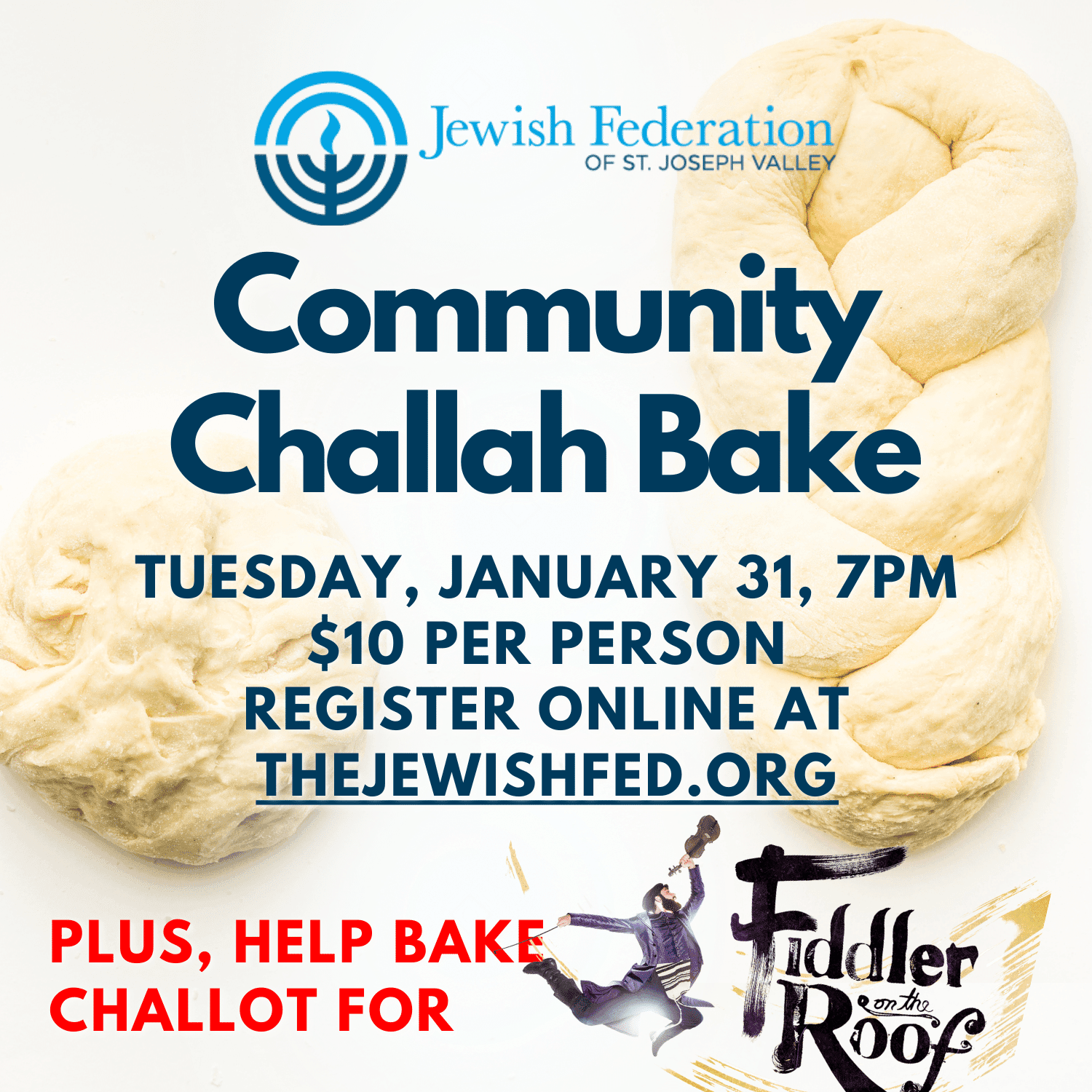 Community Challah Bake, open to everyone!
Tuesday, January 31, 7:00 - 9:00 PM
$10 per person
The entire Michiana Jewish community is invited to a community challah bake at the Jewish Federation, led by Shirlee Greenwald! This event is great for beginners and pros alike. Braid your own challah, then wait for the dough to rise and take home your loaf to enjoy right away or save for Shabbat.
Sign up for our Newsletter