FED Talk on Youngstown, Ohio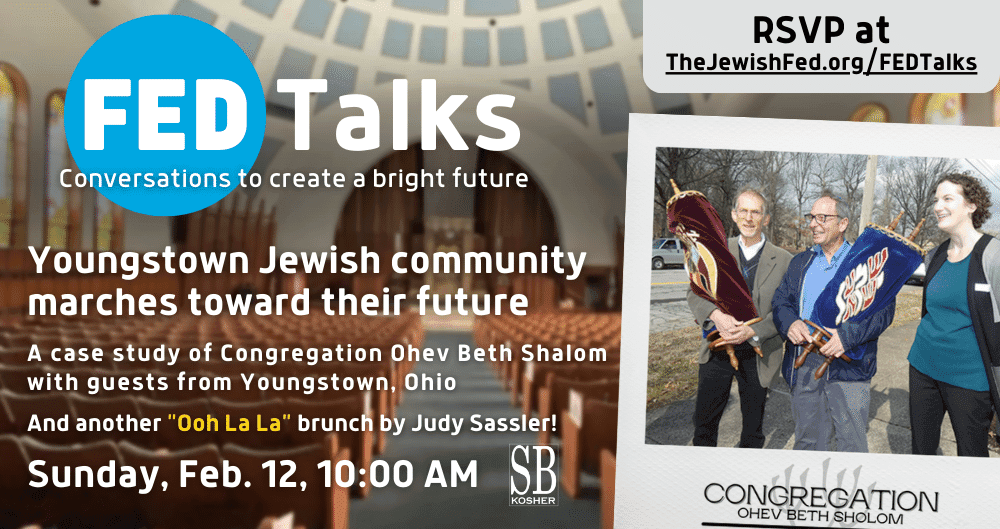 The February FED TALK picks up where Aaron Perri left off. This FED TALK will share the inspiring journey of Youngstown, Ohio, whose congregations worked in unison to plan for their sustainable future.
We will have an opportunity to hear two community leaders at the forefront of these discussions. They will speak in detail of contemporary solutions and mechanisms they embraced to forge their new future and how they never gave up on this epic journey.
We bring powerful community development stories to you through FED TALKS because conversations are vital. FED TALKS help us prepare for the next generation of Jewish life in our community.
So, please join us for this riveting conversation on Sunday, February 12, at 10:00 AM. Participate in the discussion about looking beyond ourselves as we move boldly toward a stronger, more resilient Jewish future in our local community.
Sign up for our Newsletter