Spring Art Exhibit Opening Reception - Out of the Narrows: The Art of the Passover Seder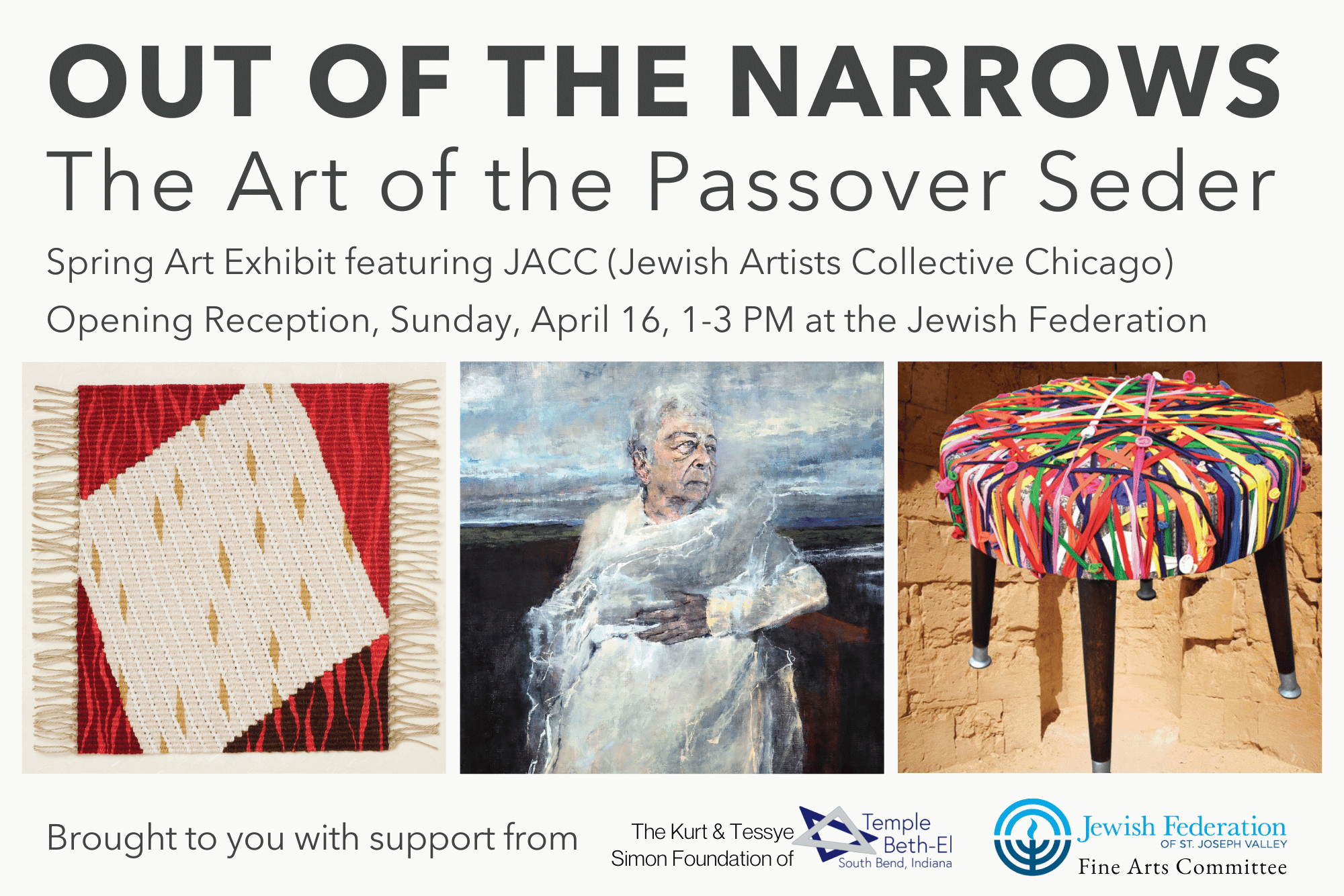 Spring Art Exhibit Reception at the Jewish Federation
Brought to you with support from the Simon Foundation of Temple Beth-El & the Jewish Federation of St. Joseph Valley Fine Arts Committee.
Sunday, April 16th, 1-3 PM - meet & greet with the artists, with light hors d'oeuvres & refreshments served.
This exhibition of works derives from Out of the Narrows, the haggadah produced in 2021 by the Jewish Artists Collective Chicago. While the haggadah includes the full liturgical text in Hebrew and English, the focus of the project is a collaboration of visual images and text to parallel, comment on, and respond to the Passover story rather than illustrate it. The Jewish Artists Collective Chicago is a community of multidisciplinary artists connected through common heritage and committed to sharing ideas, enriching practices, and creating dialogue with community.