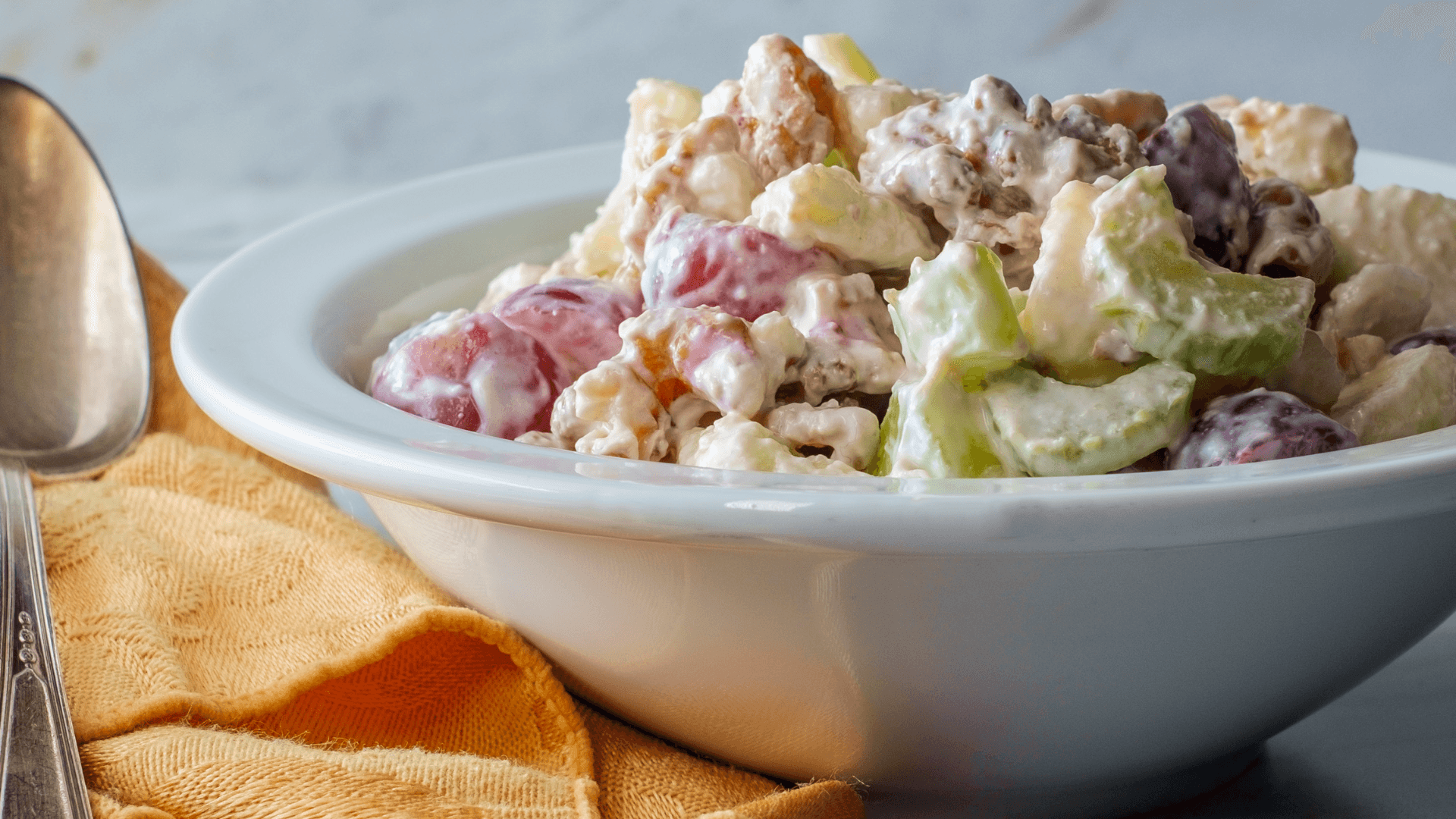 When I was little, my mother often referred to me as being a picky eater. There were a lot of things that I didn't like. An example would be tomatoes. Tomatoes were on the bad list, which included any tomato product. Even ketchup was something I could only handle in extreme moderation. That's a very strong dislike, considering that most kids consider ketchup to be tomatoes in their best form.
My daughter recently told me that her science teacher taught them that people's taste buds change every seven years. This would certainly explain why "picky" children like me go on to eat a wide variety of foods as adults. I guess we get to a point where we are willing to try things that we think we don't like. And those things taste much better than we imagined. There is something to say for being willing to try new things.
In the early days of my marriage, my husband told me that he liked Waldorf salad. In my mind, I was thinking about how much I disliked Waldorf salad. For those of you who are unfamiliar with it, Waldorf salad is primarily made of apples, nuts, and celery in a mayonnaise-based dressing. Back in the days of my youth, I considered mayonnaise to be as appetizing as tomatoes. Now I am fine with mayo in moderation, but when it gets a starring role in a recipe I find myself shying away.
Also a number of years ago I purchased a copy of Mollie Katzen's original Moosewood Cookbook. This cookbook is a wonderful Vegetarian recipe collection first published in the 1970s. Though I am not a vegetarian, I find that vegetarian cookbooks are a good source for pareve recipes for my kosher home. Soups, sides, salads, and even main courses abound with no mixing of milk and meat because there's no meat in the book.
While perusing the pages of the Moosewood Cookbook, I came across a page filled with Waldorf variations. One of them caught my eye as it was so different than the standard version to which I was accustomed. And, it hardly had any mayonnaise! The next year I included it in my menu for Shavuos, when eating dairy foods is customary. Guess what? We loved it! It is such a refreshing salad that you might want to try it on a warm day when hot food isn't very appetizing.
SALAD INGREDIENTS
3 Granny Smith apples, cut in chunks
Juice of one lemon
1 stalk of celery, minced
1-2 c. seedless grapes, halved
1 c. diced cheddar cheese
¼ c. minced dates, diced
¾ c. chopped toasted walnuts or pecans
DRESSING INGREDIENTS
¾ c. plain yogurt (I use Greek)
3 Tbsp. mayonnaise
1/3 c. orange juice
½ tsp. orange zest
INSTRUCTIONS Toss the apple chunks with the lemon juice. Add all remaining salad ingredients. In a separate bowl, combine the dressing ingredients. Toss the dressing into the salad, mixing until the salad is coated with the dressing. This salad should be made the same day it will be eaten. Store the salad in the refrigerator until serving
Deena Abraham
Community Contributor