The Jewish Federation has named Rabbi Fred Nebel as its new director of Jewish Family Services (JFS). Nebel's extensive background in pastoral counseling, community outreach combined with a deep passion for promoting the health and welfare of our Jewish community, will help to further advance the mission of the organization that will celebrate its 77th year this year. "We are thrilled to welcome Rabbi Nebel as our new JFS Director," says, Moshe Kruger, Executive Director of the Federation.
---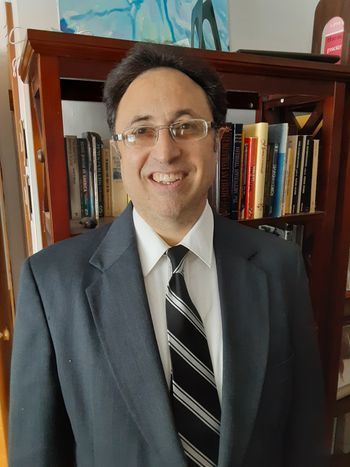 Rabbi Fred Nebel Bio
Originally from the East Coast, Rabbi Fred Nebel has resided in South Bend since 2008.  He received ordination from the Rabbi Isaac Elchonon Theological Seminary, and his Masters in Education from the David J Azrielli School of Jewish Education and Administration.   He is also a Chaplain as well as a certified Life and Marriage Coach. 
Rabbi Nebel  has over 30 years' experience in the rabbinate and Jewish communal life and has been active in the Federation since he arrived in South Bend. 
---
"He will bring experience, enthusiasm, great communication skills and a fresh perspective to our organization. We feel very lucky to have found him and look forward to a successful serving the most vulnerable in our community with Rabbi Nebel the helm."
"All of us at Jewish Family Services see an opportunity to have even a more significant impact in serving our Jewish community and are delighted to have Rabbi Nebel lead us in this exciting stage of growth. Moshe brought me out of retirement and now I'm ready to immerse myself in a life after work. I'm really excited about this next step for JFS and I can't wait to see where we can go" said by Sandy Levine, outgoing director.
Nebel's hiring comes as JFS is poised to build on the successes the social services department achieved under Sandy's leadership. Sandy has done a spectacular job bringing JFS into the 21st century by implementing a cloud-based case management solution designed specifically for nonprofits to manage and streamline data collection and reporting that allows us to focus on client management and social service outcomes, Kruger said.
"I am honored to have the opportunity lead JFS. JFS is positioned to really develop its vision and build on the tremendous momentum established by Sandy", Rabbi Nebel said.
Sign up for our Newsletter