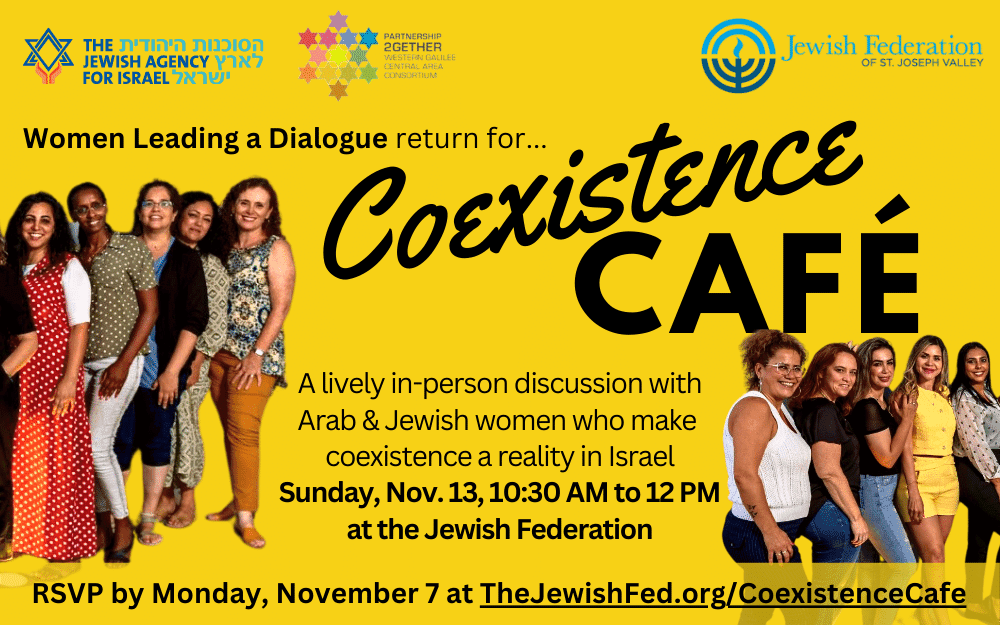 Sunday, Nov. 13, 10:30 AM to 12 PM at the Jewish Federation
Registration deadline is Wednesday, November 9th.
Join us at the Jewish Federation for this unique opportunity to dialogue with Arab & Jewish women creating a new reality in Israel. Hear their stories and thoughts on what life is like in their area, what coexistence looks and feels like, and why it is so very important.
You're invited to submit a question to the women's delegation when you register.