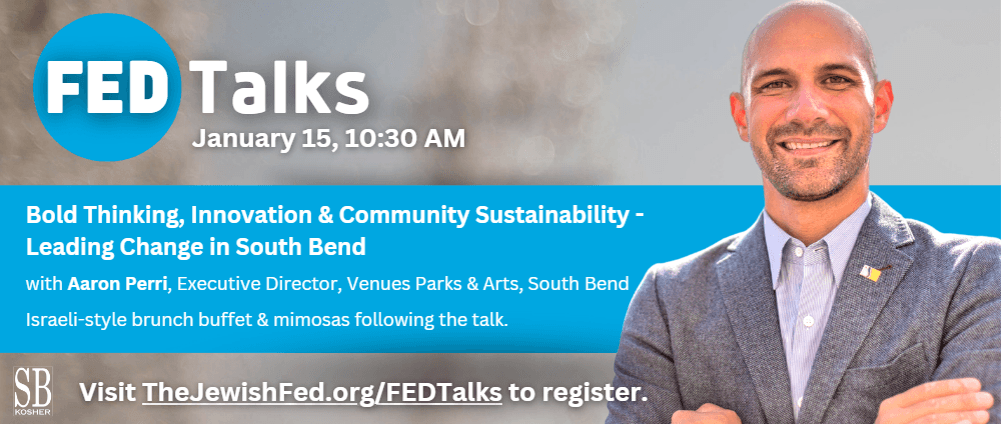 First ever FED Talk this Sunday, January 15th at 10:30 AM at the Jewish Federation! (Zoom option also available)
Join your friends at the Jewish Federation to hear South Bend's Aaron Perri speak on Bold Thinking, Innovation & Community Sustainability, concepts he's intimately familiar with as Executive Director of the city's Venues Parks & Arts. And Aaron's no stranger to the stage, having given a TEDx talk at Notre Dame in 2018.
Stay after the presentation for an Israeli-style brunch buffet & mimosa bar, certified SB Kosher!