Israeli Innovation Starts with Education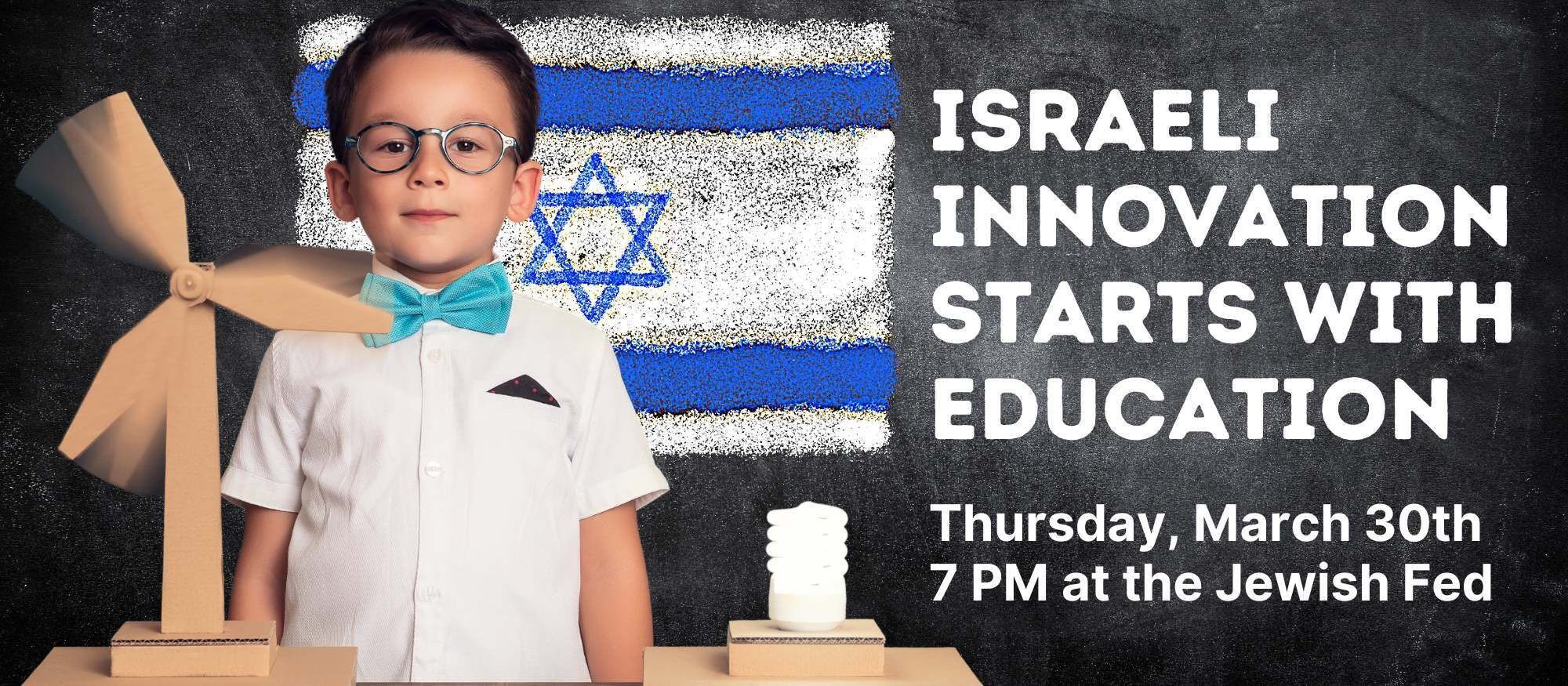 Join us at the Jewish Federation on Thursday, March 30th at 7:00 PM for a conversation with five Israeli educators from our Partnership2Gether region in the Western Galilee, touching on their experience of instilling in children the qualities of independence, creativity, collaboration...and good old-fashioned chutzpah.
At the same time, children (grades 1-6) will get to experience fun, educational games created by the teachers, while parents enjoy the conversation.
This is a great opportunity for young families or anyone with an interest in educating our youth. Come connect with Israel in a meaningful way!
Our presenters are:
Pola Ben Gurion-Hadgag, Principal of Hatomer School, Akko
Tony Ziv, Education Committee, Israeli Chair
Galit Glikman, Teacher at Regba School, Kibbutz Regba
Ariela Akerman, Teacher at Shalom Aleichem School, Kibbutz Bezet
Orli Carmi, Vice Principal of Shazar School, Akko