Yom Haatzmaut Celebration & Lunch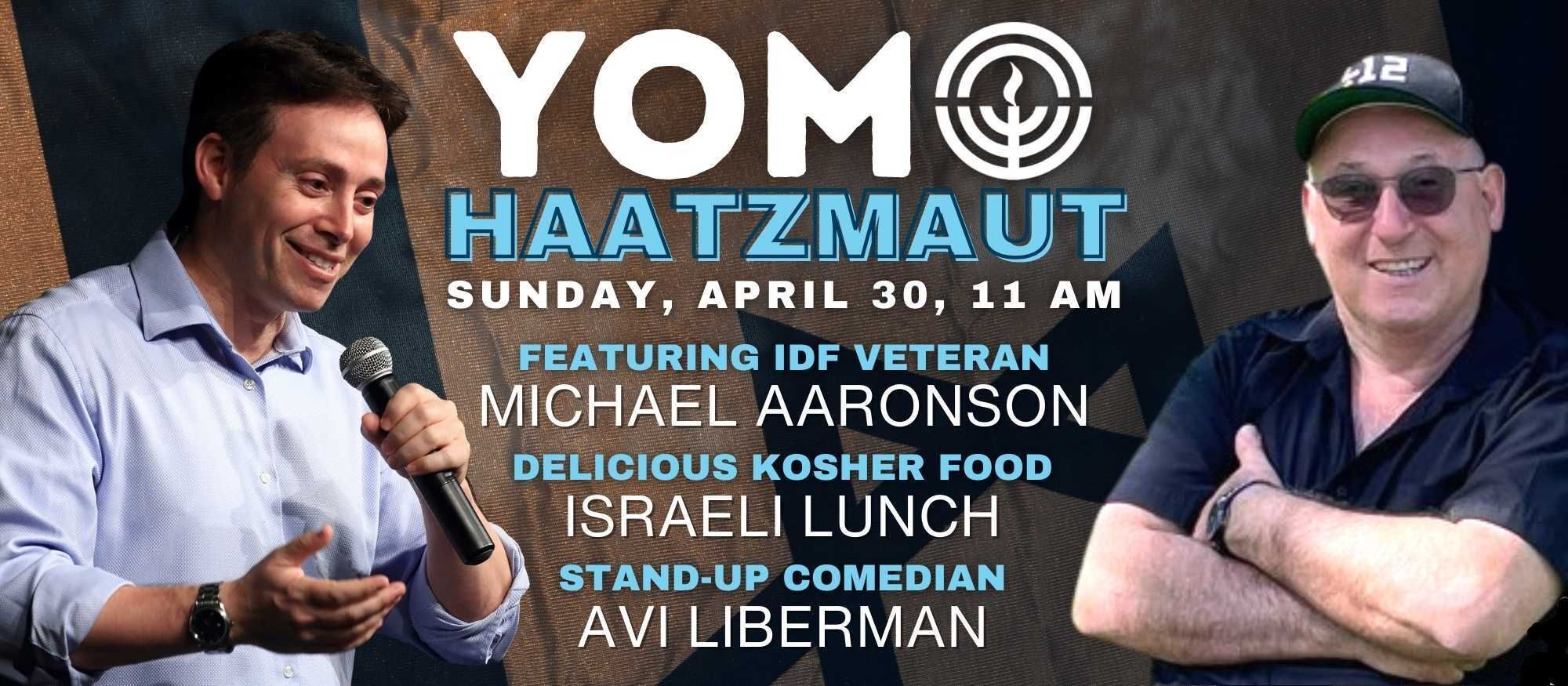 This event is brought to you with support from Lebermuth & Steel Warehouse.
$18 per person (includes lunch) - children under 18 are FREE!
The day will begin in conversation with IDF veteran Michael Aaronson from our partnership region. Michael served in the Special Forces between 1972-1975, took part in many commando operations, and was wounded in combat during the Yom Kippur War.
We will finish the Yom HaZikaron section with our traditional Israeli lunch (certified SBK).
Following lunch will be a performance from the Israeli American comedian Avi Liberman. Avi has performed stand-up comedy on CBS's "Late Late Show," on Comedy Central's "Premium Blend" and many more, and since 2001, has arranged widely acclaimed stand-up comedy tours in Israel to help boost morale, while donating all of the proceeds to charity.