In Search of Authenticity with Dan Feferman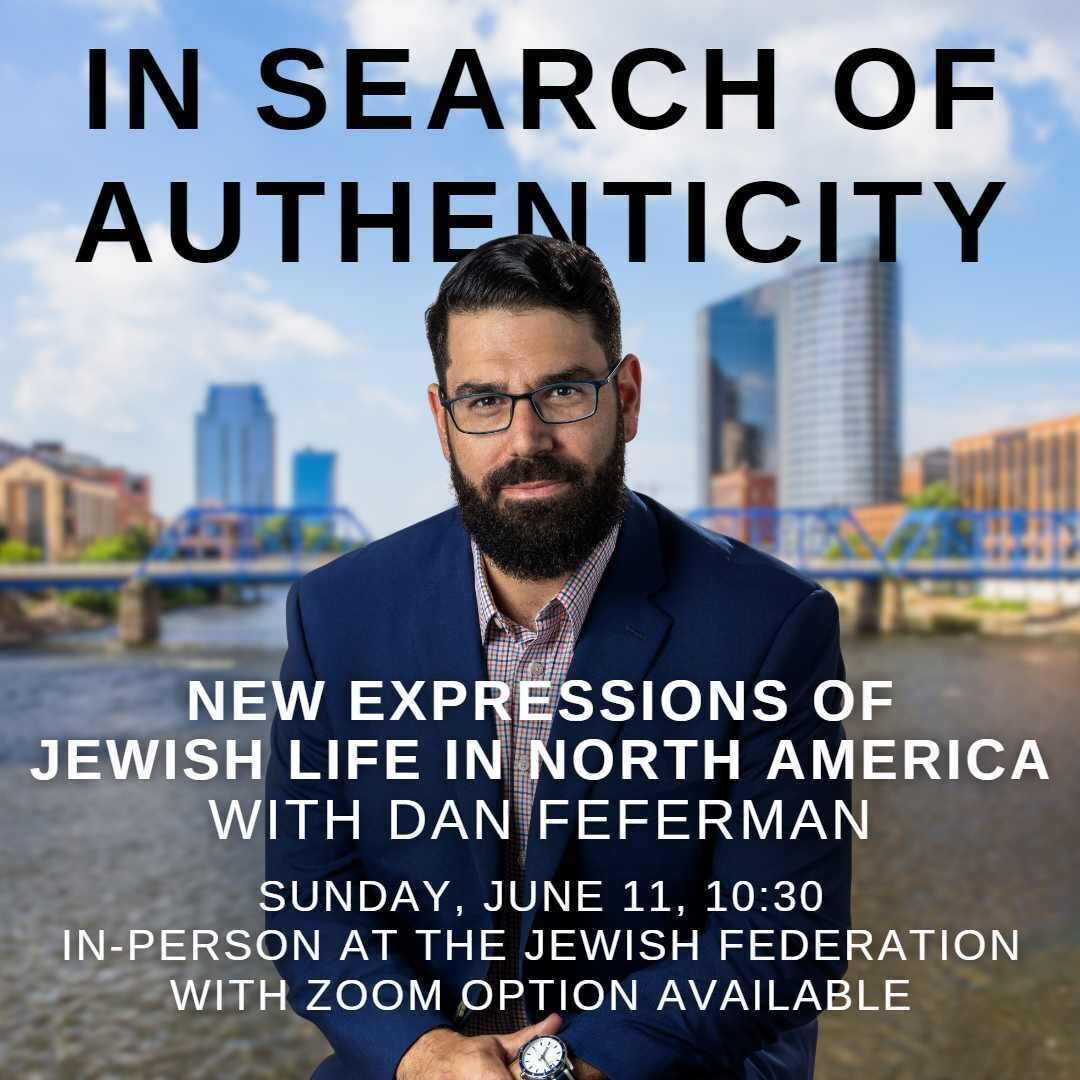 Join the Simon Foundation of Temple Beth-El in collaboration with the Jewish Federation of St. Joseph Valley for a hybrid event with South Bend native Dan Feferman who will discuss his new book "In Search of Authenticity: New Expressions of Jewish Life in North America."
When: Sunday, June 11th at 10:30 AM (in-person & Zoom)
Where: The Jewish Federation of St. Joseph Valley
Light refreshments will be served.
Email temple@tbe-sb.org to RSVP.
"In Search of Authenticity" looks at new Jewish start-ups that seem to be succeeding where many are not by attracting the interest and participation of young adults. What might they be doing that mainstream institutions are not, what can we learn from them, and is this foretelling of what is to come?
Dan Feferman is an author, speaker and researcher who focuses on Israel, the Jewish world and the Middle East. The research for this book was done when he was a Fellow at the Jewish People Policy Insitute in Jerusalem (JPPI). Dan is now the Executive Director of Sharaka, a Middle East based NGO that works to build people-to-people peace between Israel and the Arab and Muslim world and promote the Abraham Accords to new audiences. Originally from South Bend where he had his Bar Mtizvah at Temple Beth-El, he now lives with his family in Rehovot, Israel.