Minute With Moshe
Great Miracles Happen Here
In this Minute with Moshe, I'd like to elaborate on the Federation's 2022 Annual Campaign theme, Here for Good! What does Here for Good mean?
I asked this question to a group of people recently. As we went around the room, I heard good but typical responses. 
Here for Community. Here for Connection. Here for Support.  
I feel in my bones that I have a responsibility to dig a bit deeper into the meaning of Here for Good. In searching for this more significant "actionable" meaning, what if we viewed the Here for Good concept through a more agile, future-oriented, and hyper-focused community-building lens. 
Highlights from the First Night of Hanukkah
In striving to become an agile Here for Good organization, I envision the Fed collaborating with other communal leaders to identify and critically analyze the vital issues facing the community and its future health. Rather than clamping down on substantive conversation over the many problems of interest and concern to us, we can build bridges of respectful dialogue, allowing even firmly held differences of opinion to be aired without personal insult. 
Under this scenario, Here for Good means we are a Federation capable of adapting to change and continuous improvement. We can break through established attitudes, roles, and thinking and seize the opportunity to abandon programs, policies, and outdated or ineffective strategies.
Here for Good is our rallying cry for renewal and growth. Our brighter Jewish future is defined by our community's long-term aspirations and immediate and longer-term options arising from current and emerging conditions. 
Since joining the community, I've heard from many of you. "This is a great community, our future challenges are apparent, and the leverage points with each passing year to influence our future becomes more evident." If we aim to be a strong, vibrant, and sustainable community, we need more dialogue about what matters most. 
Presently, what matters most is to be agile and courageous in our planning. I'm confident our community-building conversations will lead to a new synthesis of information resulting in new patterns of interaction, connections, and structures that will propel our Jewish community forward. To me, this is the essence of being Here for Good!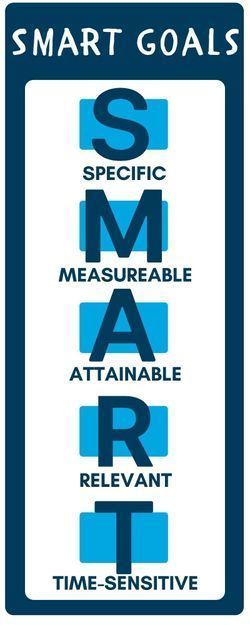 Kol yisrael arevim zeh bazeh (all of Israel are responsible for each other) captures the notion of communal responsibility in Jewish law that all Jews are responsible for each other. Likewise, this collective responsibility entails using our best effort to see the future as it is emerging. 
The Federation Team, guided by Jewish values, is excited to embark on this journey with you using SMART goals.
As you think about our Jewish future, please do not hesitate to reach out to share with me. I would love to join you for a cup of coffee or a phone call, or send me an email. I have much to learn from you and welcome your thoughts and insights.
Hanukkah, the Festival of Lights, reminds us the light of the Jewish people endures and glows. May we go forth loving our neighbor as ourselves.  Together, we can make a positive impact on our community for generations to come.
May we all prosper on this journey beyond the horizon.