Minute With Moshe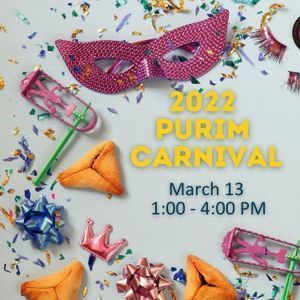 Innovation - A Team Sport: Part II
In our last episode of Minute with Moshe, we talked about innovation as a team sport. The obvious question remains—how do we spark innovation and build team spirit? The answer is equally apparent. Innovation depends on thinking creatively about our Jewish future in Michiana
Yes, the "front end" of innovation is creativity – your ideas, your dreams, your visions. With a beautiful 28-acre campus, we have the capacity to build on our successes to create a more vibrant Jewish community. One that you, your children, and grandchildren would want to be a part of. Why? Because we have been listening to your needs, your stories, your concerns, and what you value in a community.
Our Townhalls held in February and the Hineni Listening Groups underscore the community's interest in having a voice in making Jewish life in Michiana meaningful, relevant, and an exhilarating life adventure. Your input has been essential to our ongoing efforts to prioritize community building and programming that is sustainable, personal, and authentic.
It seems to me we can embrace this Jewish narrative. To help us fulfill the promise of our community potential, the Federation is establishing a BIG IDEA bank. I invite community members to make deposits into the bank by contributing their creative ideas. No forms to fill out or rules to follow. Just send us an email with your idea to [email protected] 
I hope the bank will be inundated with bold and imaginative deposits. No idea is too big; no idea is too small. All ideas are welcomed! The Talmud discusses a particular thief named Ben Drosay. It seems that he sometimes hurriedly ate food that was only partially cooked due to the hazards and exigencies of his profession.
Without going into the details of the Talmudic discussion, suffice it to say that our Sages reached the conclusion that even food that is only partially cooked may be considered "cooked."
The take-away for our discussion is clear. Even ideas that today seem "half-baked" may hold the promise and potential of future value. Together, we can prepare a community repast that will nourish us all with a deep, fulfilling Jewish life.
Our 2022 campaign theme is Here for Good, an opportunity for each of us, in our own way, to contribute to this goal through our best efforts and generous giving. Here for good, is a two-way commitment. The Federation will wrap its loving arms around all who come.