Lunch "N" Learn: Tisha B'av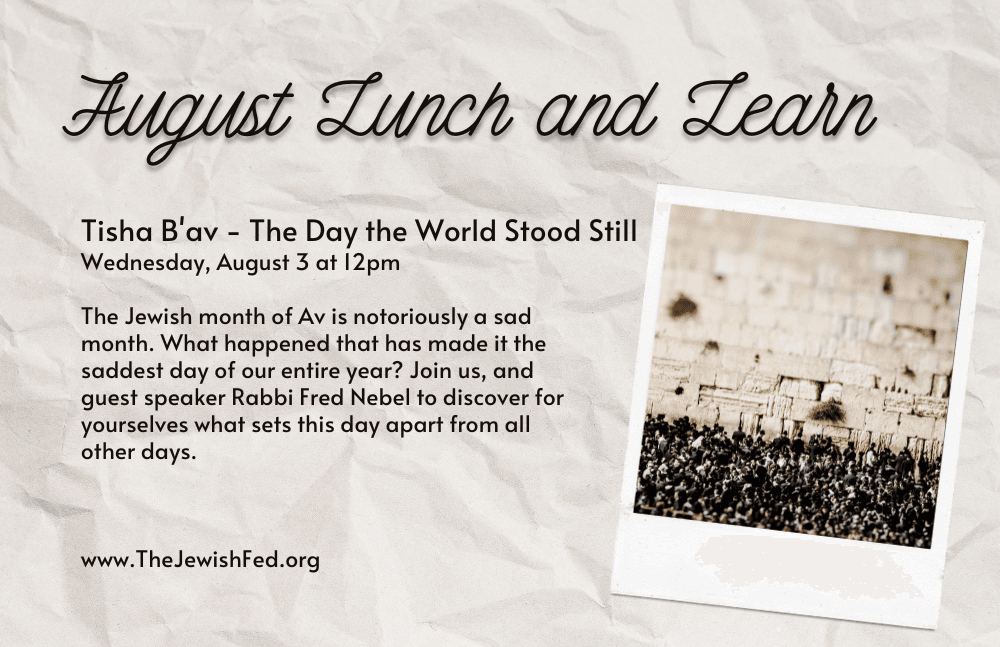 Tisha B'av- The Day The World Stood Still
The Jewish month of Av is notoriously a sad month. What happened during this month or, more specifically, on the 9th day of Av that has made it the saddest day of our entire year?
Join us for a lively discussion at our August 3rd 12pm Lunch & Learn and discover for yourselves what sets this day apart from all other days.
Rabbi Fred Nebel received Rabbinic Ordination from the Rabbi Isaac Elchonon Theological Seminary (Yeshiva University) and an MS in Education from the David J Azreilli School of Jewish Education and Administration (Yeshiva University). Rabbi Nebel is the Director of Jewish Family Services, which operates within The Jewish Federation of St Joseph County. He and his family have lived in South Bend for the past 13 years.